Modders Lounge Episode One - The Legendary Burntstrobe
April 24, 2019 ()
Kad Venku (@Kad_Venku)
A new podcast series by Jay The Gam3r featuring various mod makers in the Empire at War community starting with our team leader Burntstrobe.
Ever wanted to get to know the people behind the mods? Jay started a new format called "Modders Lounge" that will feature mod makers from all over the Empire at War community.
The questions in the interview range from mod-related to semi-private there are some sneak-peeks about the status of Yuuzhan Vong at War and a cute Beagle.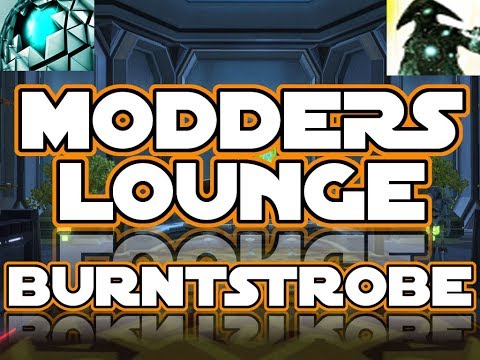 If you enjoyed the format, make sure to like and subscribe to Jay's YouTube and Twitch channel or follow him on Twitter. Don't forget to join his Discord whilst you're at it to engage with his community and submit questions for upcoming Modders Lounge videos.
Besides the Modders Lounge, Jay also has published several fun Empire at War Let's Plays, ranging from Thrawn's Revenge, Republic at War, Empire at War: Remake to Awakening of the Rebellion and more. He's also streaming on Twitch featuring various faster paced games.
No news regarding the mod, I'm afraid ... although Strobe dropped a few hints in his interview of what's to come soon ... Also green and red!
Yet again, "that's all folks!"
The Shapers - Team Yuuzhan Vong at War